Lately, there's a 2D games revival thing going on. With great titles like TMNT Shredder's Revenge and Sonic Origins, the retro spirit is definitely present in 2022! This continues to roll on with Capcom's new collection of classic 2D fighting games that originate from 90s arcade machines. So, what titles come with the Capcom Fighting Collection? Here's everything you need to know.
Related: TMNT: Shredder's Revenge Review: The Test of Time
All Games in Capcom Fighting Collection
A few years ago, we had the Capcom Beat 'Em Up Bundle featuring some of the best side-scrolling beat-em-ups from Capcom's arcade days. The new Capcom Fighting Collection is done in a similar style and brings an interesting selection of 2D VS fighters. Contrary to expectations, this collection is not full of Street Fighter games – instead, its main content is the complete Darkstalkers series and a few other rare titles.
Related: Sonic Origins Review | Gotta Go Whatever Pace Feels Best for You
Darkstalkers Series in Capcom Fighting Collection
Darkstalkers: The Night Warriors (1994) – The original Darkstalkers introduced us to the very unique cast of characters.
Night Warriors: Darkstalkers' Revenge (1995) – The second game in the series that added the chain combos and more special gauge management options.
Vampire Savior: The Lord of Vampire (1997) – The third entry in the series, with new characters, mechanics, and a continuation of the story.
Vampire Hunter 2: Darkstalkers' Revenge (1997) – An updated version of game #3 with a modified character roster.
Vampire Savior 2: The Lord of Vampire (1997) – The final version of the third game in the series.
Pocket Fighter Series in Capcom Fighting Collection
Super Puzzle Fighter II Turbo (1996) – The infamous puzzle fighter that combines SFII characters with Columns-like puzzle gameplay.
Super Gem Fighter Mini Mix (1997) – A sequel that introduces characters from Darkstalkers and other games into the Puzzle Fighter mix.
Other Games in Capcom Fighting Collection
Cyberbots: Full Metal Madness (1995) – A spin-off of the Armored Warriors, previously only available on SEGA Saturn and the first PlayStation.
Red Earth (1996) – The rare CPS III title that is receiving its first home port ever in this collection.
Hyper Street Fighter II: The Anniversary Edition (2003) – The collection wouldn't be complete without at least one version of Street Fighter II. This is the most recent update of the legendary VS fighter that started it all.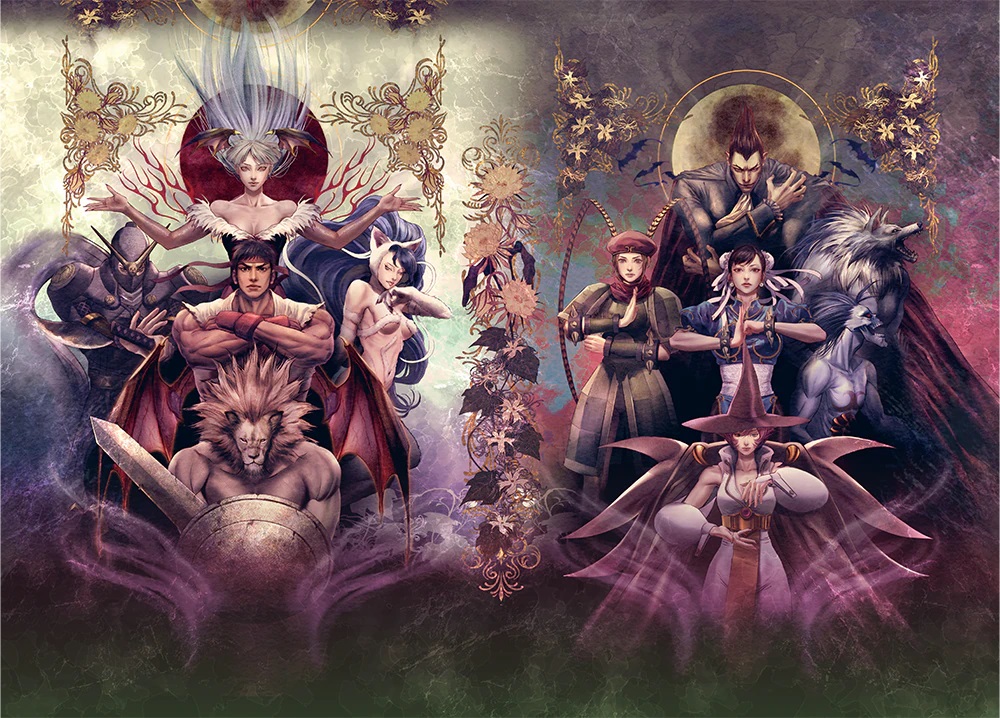 Capcom Fighting Collection is coming out on June 24 for PC, Nintendo Switch, PlayStation 4, and Xbox One – and yes, there is even a physical version!
For more 2D retro stuff, check out Sonic Origins, All Games Included, Playable Characters, and Features – Listed and TMNT: Shredder's Revenge: How Long to Beat It?