Splatoon 3 is finally out, and there are different ways to celebrate besides… just playing the game. One of those things is a new "Splashtag" you can get with a QR code. How do you use the QR code to get content in a Switch game? Well, not using a Nintendo Switch that's for darn sure. Here's how to redeem Splatoon 3 QR codes with SplatNet 3.
Like we said in the headline and the first paragraph and probably elsewhere on this website, you need to hop over to SplatNet 3 to do stuff like redeem QR codes. And in case you haven't done this dance before or it's been a while, you need the Nintendo Switch Online smartphone app to get there. Log into your Nintendo account and assuming you've purchased Splatoon 3, tap on the game's icon.
Once you're inside Splatnet 3, you'll see various icons with all the features lined up. And hey, there's a "QR Code Reader" button. Imagine that, right? You get the option to either use your phone's camera to scan the QR code, or upload the image itself from your photo library. Either way it's nice and straightforward, which is more than we can say for other Nintendo Switch-adjacent QR code processes. It's really snappy and the app tells you what the code's for (in this case a Splashtag") and tells you to go fetch it in the game.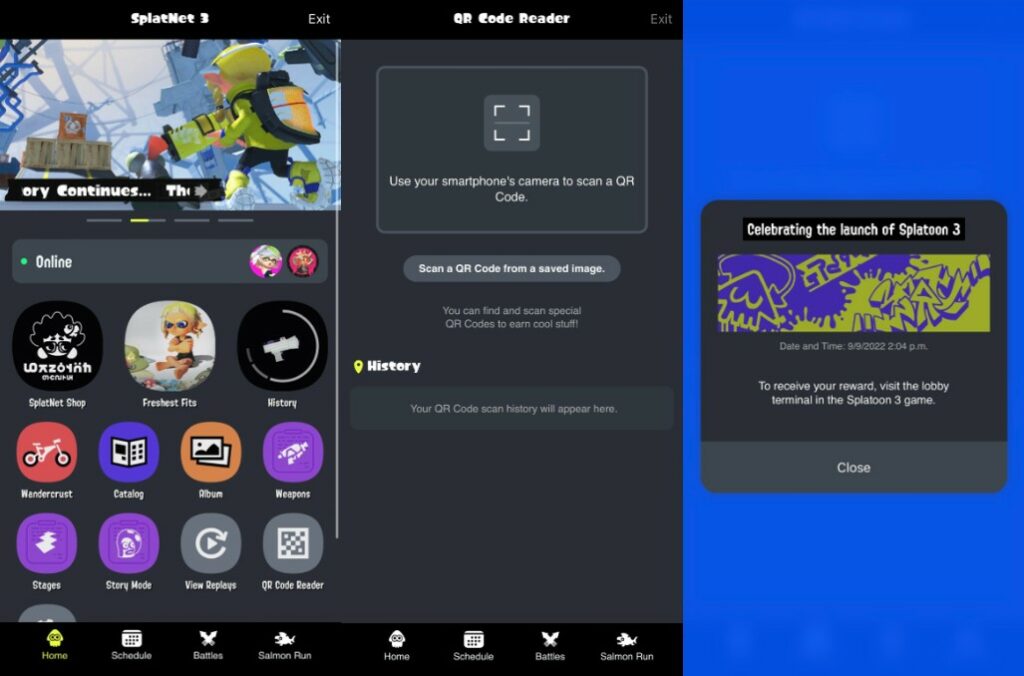 SplatNet 3 isn't just for redeeming QR codes. You can also order unique gear from the shop, access match replays and screenshots, check out your match history and more. You can check out our information on how to use that stuff as well. Also, you know, it's where the "native" voice chat for Splatoon 3 lives. It's weird yeah, but we've been here before.