The High Isle expansion for Elder Scrolls Online takes the players of the long-lasting MMO to the Systres Archipelago in the Bretons region, inspired by the Mediterranean coastline. The expansion brought plenty of new quests, stories, monsters, challenges, and two new companions – Ember and Isobel – that you can recruit to accompany you on your new High Isle adventures. Check out our guide below to find out how to get the new companions in Elder Scrolls Online High Isle Chapter Update.
How to Get the New Companions in Elder Scrolls Online High Isle?
The two brand new companions in High Isle are Isobel Velois the Breton knight, a paladin-like strong woman voiced by Laura Bailey, and Ember the Khajiit, an aspiring clumsy mage.
Related: What are the Minimum PC Requirements and Recommended Specs for Elder Scrolls Online?
How to Unlock Isobel in Elder Scrolls Online High Isle?
Just outside the Castle Navire, pick up the quest "Tournament of the Heart" that will kickstart a long storyline to unlock Isobel as a companion. This story includes a Sapphire Tourney that Isobel needs to win to save her friend from an unwanted arranged marriage that will lead to three trials that you need to complete in order to finish this questline and unlock her.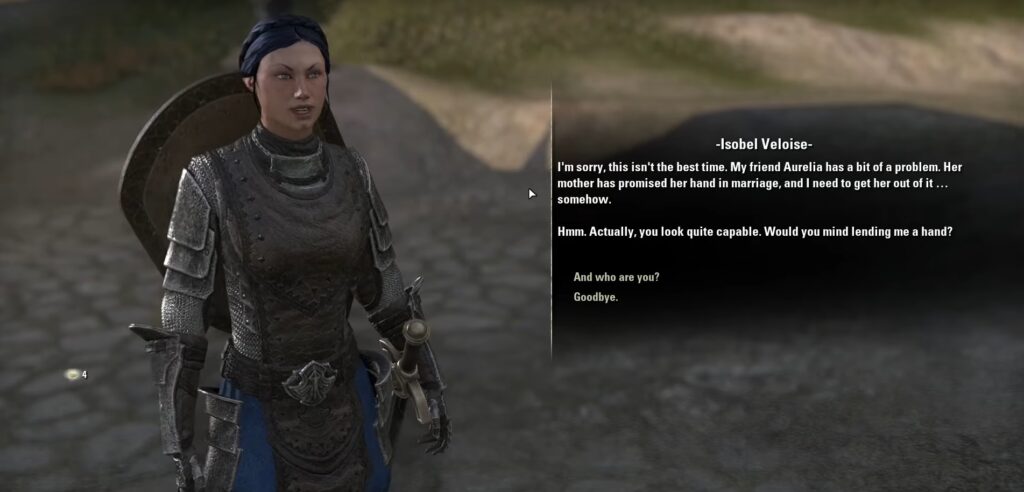 There is no set order in which you need to complete these tasks, so you can cross them off your quest list as you see fit. The quests are pretty self-explanatory so you'll just need time to collect the three items needed for Isobel to impress all three Sapphire Orders and get the tokens that she needs to win Sapphire Tourney and in return finally join you as a companion.
How to unlock Ember in Elder Scrolls Online High Isle
In order to add Ember to your list of companions, you will need to go through her questline as well. This series of quests will play out in the Tor Draioch region and to kickstart them, you will need to find the quest named "Tower full of Trouble". Go north from the Gonfalon Bay and you will eventually see an NPC by the name of Ladlow Menant being attacked by the Mote – speaking with him will start the first quest that will lead you to Ember.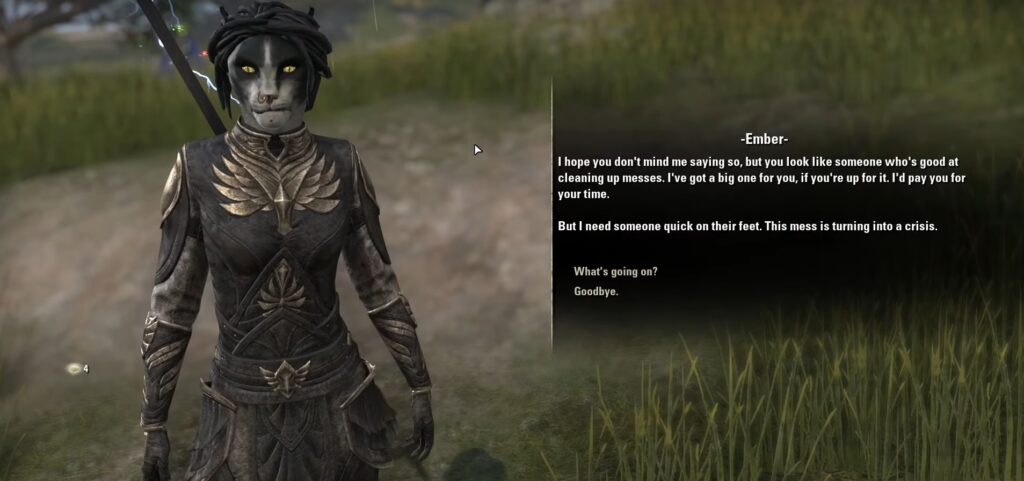 After reaching Ember, you will learn about her troubles with losing control of the spell that caused havoc in the surrounding region. The next few mini-quests will include you cleaning up her mess, like setting some traps for motes and reversing the effects of her rogue spell. After everything returns to normal, Ember will be free to leave her mentor and join you as a companion.
Once you have your new companions unlocked, you can always summon them to fight alongside you, and just like with others, you can level them up and even chat with them from time to time to see what's on their minds.
For more Elder Scrolls Online guides, check out How to Increase Frame Rate, How to Join and Leave Guilds, and How to Unlock the FPS Cap.