Cuphead has almost come full circle with its new Netflix show. The game was initially conceived as a tribute to animated films from the 1930s jazz era, and eventually, due to the popularity of the game, got an animated series designed in the same, but slightly modernized style. Ever since the show and The Delicious Last Course DLC came out, fans have been wondering whether they are related and whether the Cuphead Show is canon. Does it share the same universe as the game or is it a similar story with the same characters told in a slightly different way? Here's everything we know.
Related: How to Unlock the New Cuphead DLC: The Delicious Last Course
Is the Cuphead Show Canon?
So far, it doesn't seem like the Netflix adventures of Cuphead and Mugman are connected to the main story in the game and the DLC, though that still doesn't rule out the same universe theory. So far, the show has only had one season that ended with a cliffhanger, but maybe writers could connect to the game in the second season and place it chronologically before the main events as a prequel, but who knows.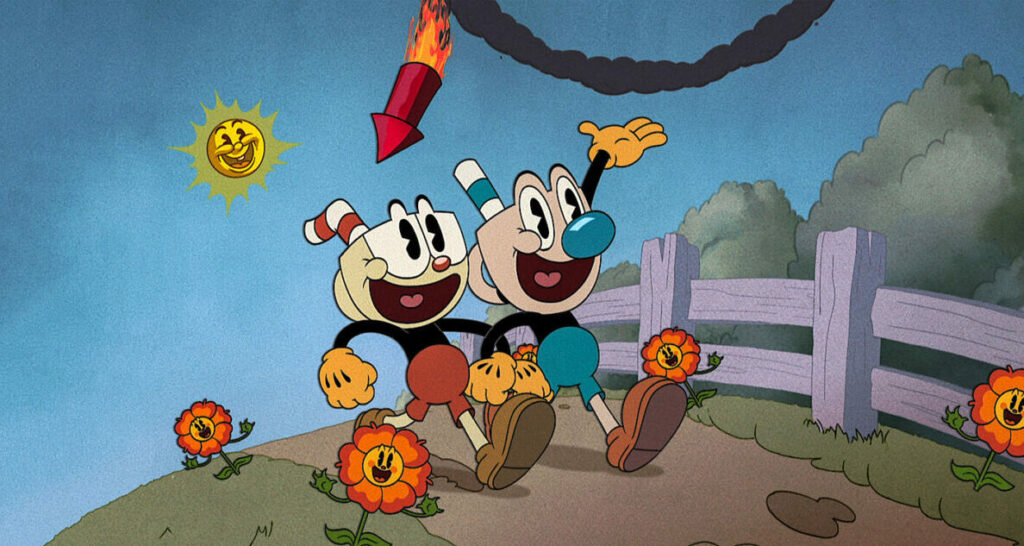 The absence of ghosts and finger guns in the show places it at a time before Cuphead & Co. gained their full powers. Maybe the devil starts doing Casino business after the boys have wrecked his "Carnevil"? But on the other hand, maybe the series and the game will not be connected; maybe the second season will just take more inspiration from the game and the new DLC for adventures in a similar spirit but in a universe of its own. Or maybe we get another game that will be done after the show. That would really close the circle.
For more Cuphead, check out our guides and other articles here on Prima Games: Cuphead Guide and Boss Battle Strategies, How to Unlock Black and White and Two-Color Mode and Cuphead Soundtrack Gets An Incredible New Vinyl Set.