NIS America is happy to announce that some of your favorite Disgaea® characters are now playable in Character Chowdown, available for download on iTunes® for iOS devices!
To download the app for free, please use the QR code shown below: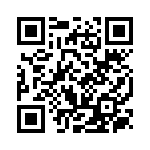 Alternatively, please click here to download Character Chowdown.
About Character Chowdown:
Character Chowdown is an educational puzzle game designed to teach players how to read Asian language sets such as kana and kanji. Troublemaking Nommons will challenge players by making the characters that players have a difficult time recalling appear more often to reinforce what they are practicing. Designed to be played on the go, Character Chowdown is ready to satiate anyone eager to learn a new language.