Lost Ark is a popular MMO that entertains millions of players every day, and just like most games of this type, it contains many repeatable Daily Quests. One of them is "Pest Control" with introduces a fairly simple task, kill a number of pirates, but what do you do when you can't find them because they haven't spawned? Here's how to fix Pest Control Pirates not spawning in Lost Ark.
How to Fix Pest Control Pirates Not Spawning in Lost Ark
As this problem has not been fixed for months, we can conclude that it is actually "working as intended." See below for a solution that the players themselves have found.
If you do not find pirates on the island where the "Pest Control" daily quest takes you, wait for 10 to 15 minutes for the short event to be repeated and the pirates to spawn again.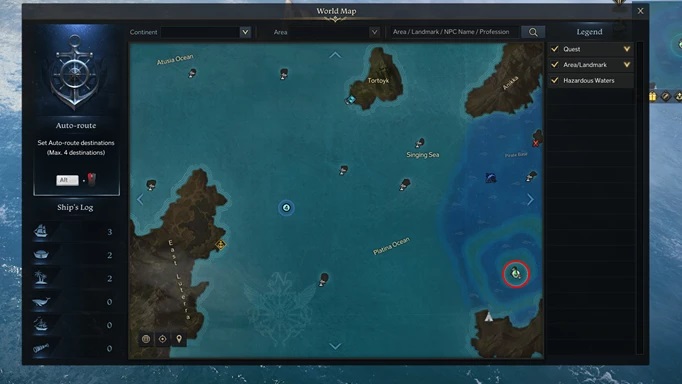 If they are not there, it means that they were probably cleared by other players and whether that happened just a moment before you arrived or 14 minutes ago, there is no way to know, so it is just a game of patience and waiting.
On the other hand, if you play on a popular server, the chances are that you will meet other players who will wait for these mobs to spawn in the same place as you. And if your server is really crowded, there is a good chance that you will not get to kill all required stronger pirates to complete this daily quest from the first attempt because they will be most likely picked up by others.
If you can complete the "Pest Control" quest, you'll get some Reputation Points, Roster XP, and honing material (depending on your item level). The prize doesn't seem like much, but since you can repeat this quest every day, it can be an important step toward upgrading your equipment.
Lost Ark is available as a free-to-play title on PC via Steam and the developers have not shown any interest yet in publishing the game for the PlayStation or Xbox.
For more Lost Ark, check out where to find a wagon full of wheat in Prideholm, how to get the Cute Emote, and how to get the Hoverboard mount.