During the Tribeca Games Festival, I got my hands on Immortality, developed by Sam Barlow's studio Half Mermaid, the team that brought you Her Story and Telling Lies.
Immortality Reminds Us Things Are Never as They Seem | Hands-on Preview
Immortality is focused on the story of a fictional actress Marissa Marcel, the three movies she starred in that were never released, and her mysterious disappearance.
In the preview, I was given 30 minutes to run wild and see what I could discover. Much like Her Story and Telling Lies, Immortality has the player sifting through video footage looking for hints and clues. At first, you don't really know what you are looking for as you begin to watch out-of-sequence clips of Marissa's films.
Immortality's loop consists of watching these clips, and when you notice a potential plot thread worth pulling on, pausing the video. From here you can hover over different facial expressions, objects, and background images, which you can then click on any of these to enter a new clip.
Sometimes a side-eyed look from one character can lead you to an entirely different scene from a movie 20 years ago. It's an incredibly unique mechanic that feels like a true extension of the Her Story and Telling Lies systems. You feel like a detective enhancing crime footage to identify and learn more about the people of this story.
You begin to inception yourself further and further into these scenes, leading you all over Marissa's life, from the three movies to after-hours handheld camera scenes to much more.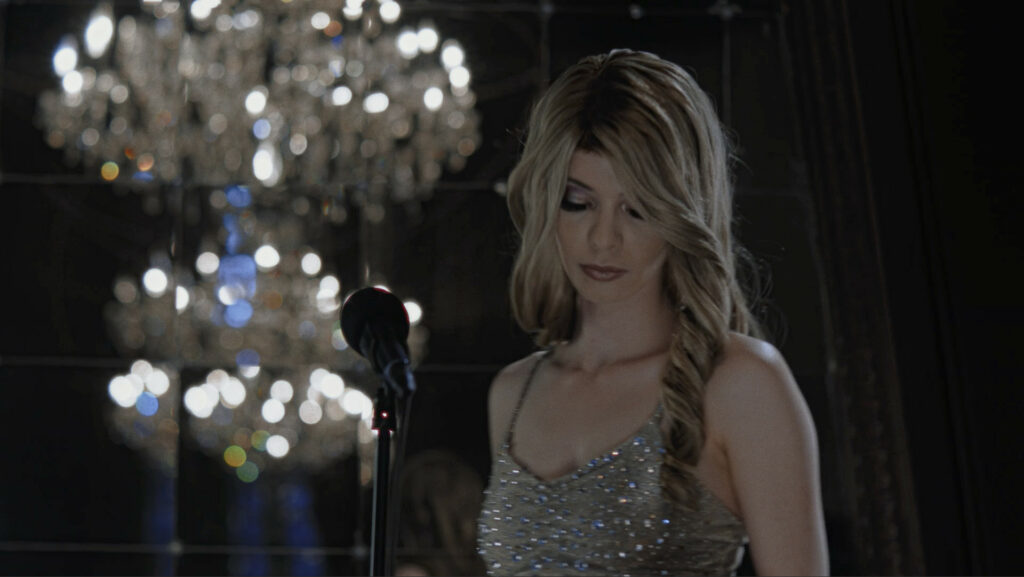 In traditional Sam Barlow fashion, it isn't clear what you're looking for until you stumble upon a piece of footage that makes the lightbulb in your brain go off. It's the "a-ha" moment that can help recontextualize previously seen footage.
When you back out of a clip, you can lay out all of your discovered footage on a timeline, re-organizing it by film, or in chronological order. It's incredibly helpful when trying to get a birds-eye view of what you've seen, as well as see where there is more to pull apart.
I found myself going down rabbit holes, constantly keeping my eyes peeled on the background, looking for characters and actors' expressions. Trying to find any clue as to what would cause Marissa to disappear. In the 30 minutes I was given, I found some really interesting threads I wanted to explore more of but simply ran out of time.
For instance, in one scene, I found Marissa staring blankly into the camera, bleeding from her nose. Someone on set yelling for help. It was brief and out of context, but it's the moments like these that let you know you might be on to something. I continued to try and follow this thread, only to discover an entirely new one and get sidetracked.
The more you begin to peel back the layers, the more layers you realize are there, hidden under the surface.
Immortality never plays it straight, scenes that seem like real-life moments, only to hear the director yell "cut" at the end of a powerful monologue, reminding you that telling the difference between reality and film is sometimes difficult. When does an actor or actress turn it "off."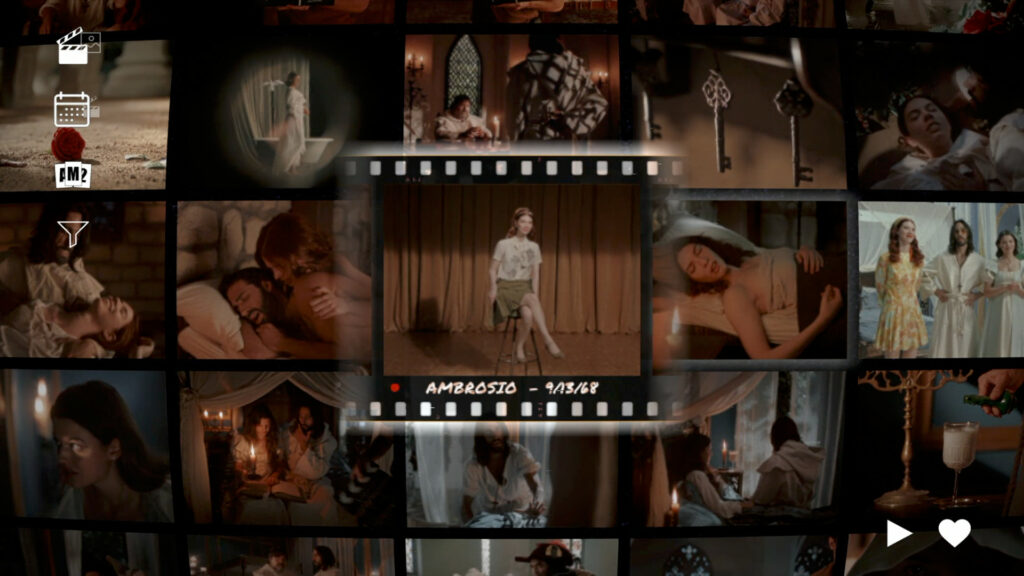 You're peering into small windows of Marissa's life, learning about her struggles and successes. It's up to you to piece all of them together to figure out the story hidden between the lines.
From powerful scenes, to table reads, to small intimate moments, Immortality doesn't leave anything on the cutting room floor.
While I have an inkling about what might be going on behind the scenes here, I won't know more until the full release of Immortality on July 26, and it can't come soon enough.
I was already on board after playing Her Story and Telling lies, but now I just can't wait to experience more from the next Sam Barlow game.
Immortality releases on Xbox Game Pass and PC.