Rune Factory 5 offers the unique experience of mixing living a farm life with monsters. You can marry, but you can also tame monsters like Nine-Tailed Fox, Cerebrus, Volcanic Dragon, and many others. 
Additionally, Rune Factory is rich with real-life experiences, including different weather conditions. These conditions include typhoons, heavy rains, and star showers. Keep reading to learn everything you need to know about meteor showers, including when and where they appear in Rune Factory 5
When Do Star Showers Appear in Rune Factory 5? 
Star Showers are a unique phenomenon in Rune Factory 5. However, they are completely random, which means that there is no precise time when the phenomenon will appear or where. 
Nevertheless, players will be informed that the event is ongoing when the weather icon for the day shows a picture of a shooting star. This marks the start of a Star Shower day, after which meteors will start falling in the regions around Rigbarth. 
Rune Factory 5: Star Showers Guide
Star Showers can be seen only in the night sky, and the day after, you will be able to farm meteorite rocks known as Starfall Seed. Make sure you have a hammer at a higher level so that you successfully collect the Starfall Seeds.
Meteors will appear in the desert areas of three different regions: Phoros Woodlands, Kelve Volcanic Region, and Lake Yumina.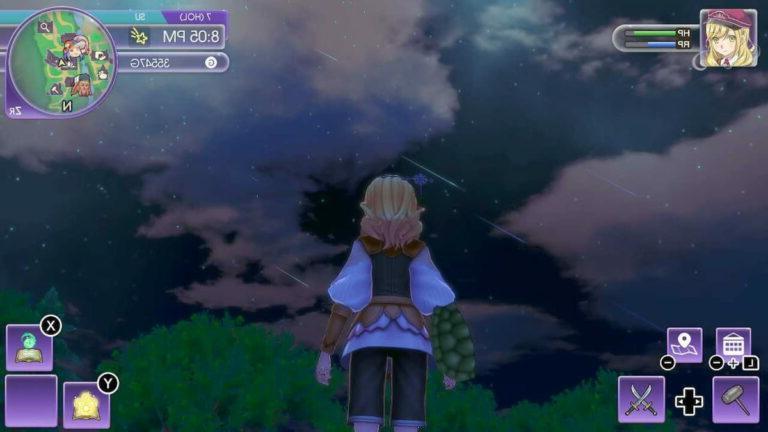 During Star Shower, you will find a new creature, a black Griffin known as Killer Griffin, at Phoros Woodlands. This unique monster spawns after 7 PM and drops a Mealy Apple.
You can steal the item from the Killer Griffon. Don't kill it, but lower its HP. Take the item with you and teleport to the closest warp point. Return and rinse and repeat the steps to steal a Mealy Apple again. 
For more Rune Factory content, check out All Rune Factory 5 Bachelors and Bachelorettes Listed, or you can click on the tag below the article.