Developer Spry Fox is releasing an Autumn Update for their charming indie game Cozy Grove. The Autumn Update features a wealth of new things for players to enjoy including the ability to go inside your tent and decorate it. And if you're feeling lonely, the game will now offer adoptable house pets!
Cozy Grove Autumn Update Features Spirits Bunnies, Adoptable Cats, and More
Cozy Grove is getting a ton of new content as part of its Autumn Update, which is the second major update the game has received since its launch back on April 7.
Developer Spry Fox shared details about what's included in the Autumn Update for Cozy Grove, which includes features like being able to decorate the inside of your tent.
The update is free to all players, and is available right now on Switch, Xbox, and PlayStation. Touching upon the content included in the Autumn Update, the press release reads as follows:
"The update introduces the ability to go inside and decorate the interior of your tent, and adopt a pet cat to live in your tent with you. Cats aren't the only new animals being added in this update – spirit bunnies have also hopped their way to the island.
By popular demand, we've added a way to harvest all nearby plants at once with the power of music! Playing some tunes on your new, magical accordion will make your daily chores a breeze.
With all these autumnal activities, you'll want a way to document and share your adventures with all your bear buds, and now you can with a fun new photography quest. Grab your camera and some film from Mr. Kit and start snapping pics all around your island!"
As you can see, the Autumn Update has a lot of new content for Cozy Grove players to enjoy. We're exciting to hear you can now adopt a cat to keep you company, and it's very timely for Halloween that the game is adding spirit bunnies as well.
Speaking of Halloween, the Autumn Update teases a secret Halloween-themed event as well. Additionally, the update includes some nice quality of life improvements like being able to harvest all plants at once through use of a magical accordion.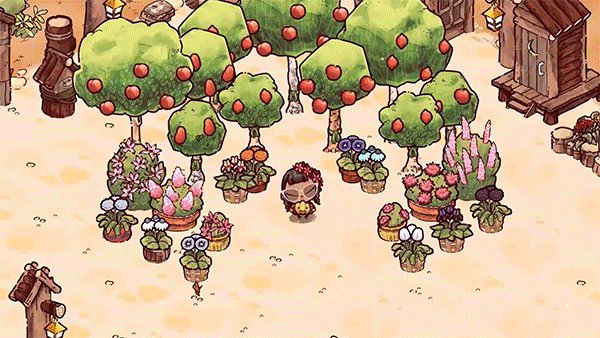 And not only do we know what content to expect from the Autumn Update, we also have a new trailer (which we've embedded below) that shows the game's Autumn Update content in action.
After reading about the new content coming to Cozy Grove via its Autumn Update and checking out the new trailer, we'd love to hear your thoughts on everything.
What's your favorite part of the Autumn Update? What would you like to see from future updates? Let us know in the comments below, or on our social media channels including Facebook and Twitter!
---